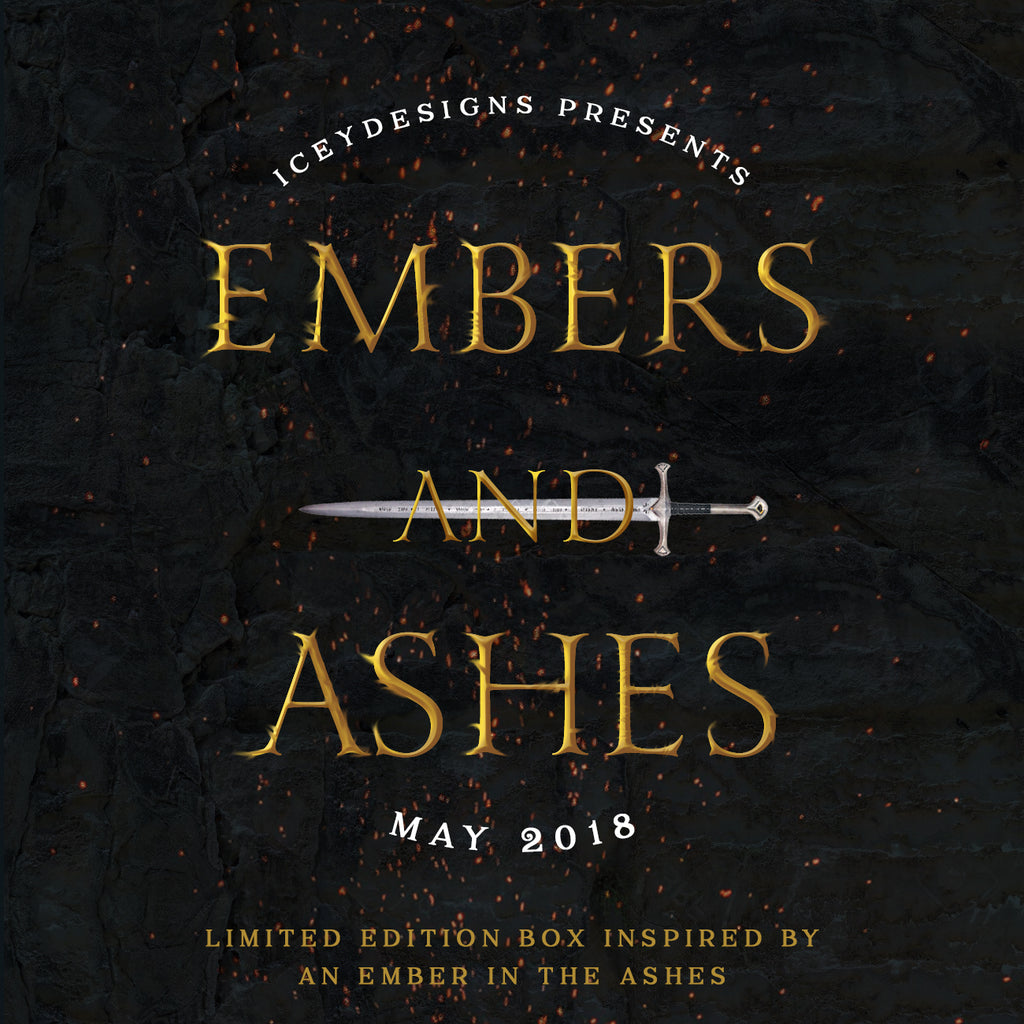 Embers and Ashes - May 2018
---
Ready to head back to the Empire and fend off the Commandant? So are we. To celebrate the upcoming release of REAPER AT THE GATES, we're theming our May box around Sabaa Tahir's bestselling EMBER quartet. Inside, you'll find goodies inspired by our favorite cast of characters, the dark world, and the many empowering quotes from the series.

⚔Ready for EMBER AND ASHES? Our May box will include:

· Three exclusive 2oz tin candles
· One exclusive 4oz tin candle
· 5-6 exclusive themed goodies

And let me tell you: these exclusive goodies are not to be missed, and won't be available once boxes are sold out. So grab one while you're here!

⚔EMBER AND ASHES will ship the week of May 28th We can't wait for you to see what's inside!
⚔HEADS UP: A few international customers have reported customs fees in recent weeks. Please check with your local courier about potential customs and duty charges.

⚔IMPORTANT: This box MUST be purchased alone. If purchased with another item, we will need to cancel your order and place two separate ones. Thank you for understanding!
---
More from this collection